Our Board 2019-20
Mr Stephen Scott
Chairman & Independent Director
Stephen has been the AWWQ Board Chairman since 2009 and is one of four independent directors on the Board. Stephen is currently the Director for International Operations at AEG Ogden Pty Ltd, overseeing the operations in Asia and the Middle East. His long career spans in both public and private sectors. He has previously worked as an Executive Officer at Australian Association for Exercise and Sports Science, General Manager at Ticketek Queensland Pty Ltd, Director at Brisbane Blazers and Director/ President at Queensland Lawn Tennis Club. He specialises in entertainment and sports management as well as general management and technology and has established and managed a number of companies in these areas.
Mrs Jennifer Gregory
State President & War Widow Director
Malaya, Vietnam and Singapore Veteran. She has worked in various capacities over the years, from volunteering in the Solomon Islands to working as a registered nurse at a residential aged care facility where she later became the Director of Nursing. Her passion for caring for people with dementia motivated her to help establish a Dementia Network in Canberra. She became the inaugural President of Alzheimer's Australia ACT Inc. and worked in this capacity for many years. She joined AWWQ shortly after her husband's death in 2013 and became State President in 2016.
Mrs Michelle McGrath OAM
Independent Director / Company Secretary
Michelle has been a Board Director since 2017 and is one of four independent Board Directors. Michelle has worked in the not for profit sector for over 20 years. She has participated in a range of advisory committees at both the Commonwealth and State/ Territory level. Her work supporting people with dementia, their families and carers was recognised in the Queen's Birthday Honours list in 2011. Michelle is married to Alan who was an Air Force Officer for over 20 years. They currently live on the Sunshine Coast.
Mrs Catherine Hartshorn
War Widow Director
Catherine has been a member of Australian War Widows Queensland since 29 March 2007, and is currently the Secretary and Treasurer of the Caboolture Sub Branch.  Catherine commenced her working life after an education at a College specializing in preparing students for a life in the commercial sector. She worked as a private Secretary to business Executives initially and moving onto Administration, and then worked as a Administrator at a Funeral Director. Following that Catherine was also Secretary of a Welfare Committee as well as being President of the Women's Auxiliary for a number of years.
Judith Smith
War Widow Director
Judith Smith has been a member of Australia War Widows since 24 July 2013. Judith has worked at many different hospitals as a Trainee Nurse, P/G Trainee Obstetric Nurse, TC Nurse, P/G Mothercraft Trainee and Maternal & Child Health Nurse. She has also worked as the Director of Katherine Family Centre & Creche and Children's Services Development Officer of the Katherine Town Council. Judith is also currently the President of the Australian War Widows Queensland Maroochydore Sub Branch.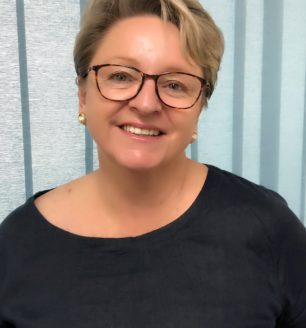 Ms Jennifer Walker
Independent Director
Mrs Roslyn Wilkes
War Widow Director
Roslyn (Lyn) Wilkes joined AWWQ on 13 February 2003, and during her time has had many roles with the organisation such as a hospital volunteer, State Council member and coordinator of the Lotus Club, which she still runs to this day. Lyn has been on the AWWQ Board since 2019.
Mrs Maureen Rush
War Widow Director
Maureen has been a member of AWWQ since 17 July 2013, and is currently President of the Gympie Sub Branch. She joined the AWWQ Board in 2019
Mr Chris Richards
Independent Director