Our Board 2023-24
Mr Stephen Scott
Chairman & Independent Director
Stephen Scott is Chair of Australian War Widows Queensland (AWWQ), a role he has occupied since the merging of the War Widows' Guild (Queensland) and the Guild's Vasey Housing Auxiliary six years ago. Prior to this he was a director of the War Widows Guild Queensland Vasey Housing from 2002 and chair of that company from 2009.
In 2017 Stephen retired from full time work after a career spanning both the public and private sectors. Following a career in the Australian Public Service, Stephen moved to the private sector where he occupied senior executive roles across several industries. He has been responsible for the establishment of several start-ups and occupied senior executive roles in major events including the 1982 Commonwealth Games, the Gold Coast Indy, the 1994 World Masters Games and World Masters Athletics. He was an executive director of NBL franchise, Brisbane Bullets, a director of original WNBL franchise, Brisbane Blazers and was President of the Queensland Lawn Tennis Club.
Most recently, Stephen spent ten years in the role of Director International Operations for facility management company AEG Ogden (now ASM Global). In this role he was responsible for business development and operations in Asia and the Middle East. He has spent a considerable amount of time working in China, India, Malaysia, the United Arab Emirates, Qatar, and Oman.
In retirement, Stephen is actively involved as chair of AWWQ and Aquatic Paradise Moorings Limited, a small private marina company and is Vice Chair of the Queensland Committee of the Australian Arab Chamber of Commerce and Industry.
Stephen is a graduate of the Australian Institute of Company Directors.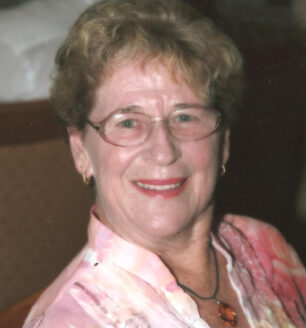 Denise Fridolf OAM
War Widow Director
Denise has been a War Widow since 1995. She served on War Widows council for 10 years, and during her time on the council she served as their representative on the Council for Women for two years, as well as their representative on the Consumer Cancer Screening  Board at Queensland Health for three years.
Denise spent five years with St Vincents De Paul resettling refugees mainly from Sudan. She found this challenging but also rewarding when she saw the progress that was being made, especially with the children being able to speak some English.
In 2013 Denise was awarded the Lilly Australia Day Medal for her work within my community, this also included her work with Legacy, War Widows and the local church as Parish Councillor and Fete convenor.
In 2011 Denise took over as Convenor with Brisbane North War Widows group, which she still remains as Convenor with the group.
In 2018 Denise was awarded an Order of Australia medal for her work within the community, especially with the Veterans through War Widows and Legacy.
Narelle Stanton
Secretary
Narelle has been a member of Australian War Widows Queensland since 2008 and is currently the Convenor of the Brisbane West & Lotus Club War Widow groups. As a retired lawyer Narelle has extensive experience in corporate law and estate administration. Narelle holds a Bachelor of Commerce(Griffith University) and Bachelor of Law (QUT).
Judith Smith
State President & War Widow Director
Judy joined Australian War Widows Queensland in 2013 after the death of her husband, a World War 11 veteran. Before retirement, Judy worked as a registered nurse in children's services in Papua New Guinea and Northern Territory in both government and community-based organisations. While living in Katherine. N.T. Judy was actively involved in community work as a volunteer in a variety of capacities over many years. She continued to be involved in community work after relocating to the Sunshine Coast in 1992. Judy is the past president of Australian War Widows Qld, Maroochydore sub-branch, and a Board Director of AWWQ since 2019.
Deborah Baczyk
War Widow Director
Debbie has been a member of war widows since February 2019 and is currently Vice President/Treasurer of the Gold Coast South sub branch.
She served in the Australian Army as a Dental Assistant/Hygienist for six years and during that time married a soldier and for the following 20 years moved every two years as her husband progressed through the ranks, and finally in 1994 settled on the Gold Coast to provide stability for their daughters education.
The next 23 years were spent working at a local dental practice until retiring to care for her husband before his passing in September 2018.
Debbie has served on many committees over the years.
Mrs Jennifer Gregory
War Widow Director
Jenny is a widow of a veteran who served in Malaya, Vietnam and Singapore. She has worked in various capacities over the years, from volunteering in the Solomon Islands to working as a registered nurse at a residential aged care facility where she later became the Director of Nursing. Her passion for caring for people with dementia motivated her to help establish a Dementia Network in Canberra. She became the inaugural President of Alzheimer's Australia ACT Inc. and worked in this capacity for many years. She joined AWWQ shortly after her husband's death in 2013 and became State President in 2016 through to 2022. Jenny has tertiary qualifications in Nursing Science and in Health Services Administration and is also the National Treasurer for War Widows.
Mrs Maureen Rush OAM
War Widow Director
Maureen has been a member of AWWQ since 17 July 2013, and is currently President of the Gympie Sub Branch. She joined the AWWQ Board in 2019
Mr Chris Richards
Independent Director
Chris served over 21 years in the RAAF, both as an airman and commissioned officer, retiring with the rank of Squadron Leader.  He then served 19 years with the Queensland Police Service as a Human Resource Manager and in other corporate roles.  Chris is a past State President of the Queensland TPI Association and was an inaugural member of the Queensland Veterans' Advisory Council.

Ms Jennifer Walker
Independent Director
Jennifer has had a varied executive, operational and line management career in technical, management and organisational development roles, spanning over 25 years, in the private and public sectors, working at all levels of government, and in a number of jurisdictions. She has also had over 18 years' experience in consulting to organisations with a diversity of governance arrangements.
In her not-for-profit executive career, Jenny was the inaugural CEO of Legacy Australia Inc. and is now consulting in governance to not-for-profit organisations as a Principal Consultant with Directors Australia. She was also performing the role of interim CEO of United Synergies Ltd which concluded in May 2019.
In 2018, Jenny organised the Families Forum as part of a range of international events hosted by DVA during the Invictus Games.