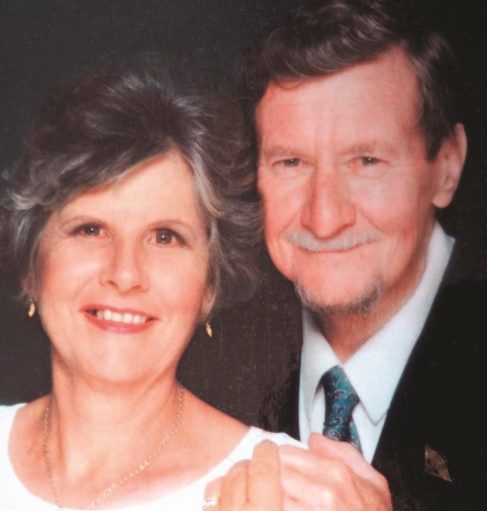 I grew up outside Mackay as a shy country lass during a time when we used horses to plough our fields and it took half a days' journey to get into town.  This is where some of our family lived and we celebrated each Christmas and Easter together in Mackay.  At school we used to use slates and the teacher would write notes on a chalkboard. It is very different to the computers that children use today. My school teacher was lovely and he used to tell us children to run outside to see the jet stream of airplanes flowing overhead. This was very exciting to us as children and I think that is why I still like to watch planes and helicopters flying over to this day.
As a young woman I embraced adventure and enjoyed travelling to many Australian destinations for seasonal work such as packing fruit in Melbourne and picking apples in Tasmania.  This was quite the contrast from the shy country lass of my earlier years, however, my country value of hard work and independence remained strong and I always ensured that my next trip (including work) was booked before I finished up and moved on.
In 1991 I was living and working in Townsville on a paper run.  I would regularly collect the payments from one customer who often mentioned a gentleman by the name of Harry, "Harry has just moved back from Brisbane", "Harry is interested in meeting someone".  One day on one of my regular rounds, Harry pulled in right behind me and the two of us were introduced, well of course we already felt like we knew each other.  I remember saying "I've heard all about you"!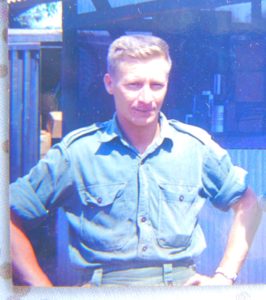 As we got to know each other more I learnt of Harry that he had already served in the Australian Army for 20 years, 1 week and 1 day.  He worked with the Army Reserve before joining full time and when he retired he returned to the Army Reserves again.   Harry was posted to Vietnam from 1966-1967 and 1968-1969 as a cook.  He retired a Warrant officer class two.
Harry impressed me greatly with his thoughtfulness of others he was always so very considerate of family and friends.  I felt that
"we were destined to meet"
I married Arthur Harry Kent, known to his family and friends as Harry in 2001.   The wedding day displayed Harry's values as it was 'open house' and everyone was invited to attend and celebrate after in the backyard of the Church.  It was a catered event and could be more commonly referred to these days as 'rustic' or 'chic'!  We had a wonderful and memorable day.  
In our latter years Harry and I embarked on my life time passion of local travel and even extended the boundaries to include some overseas spots that were new to us both or to enjoy some Australian history.  We travelled in our motor home throughout the east coast of Queensland including some more inland destinations and yes we shared the driving!  We would typically keep each trip to around two weeks, however, embarked on lengthier ones also.  This included Victoria to Tasmania.  These small trips preceded us taking the trip of a life time: first class to France to see the Western Front in 2011.  Seeing the long stretching coastal cliff line was certainly confronting, as the presence of the sacrifice made on this land is still evident.  We also made time on this trip for a couple of nights in Paris, enjoying the red bus sightseeing tour and of course visiting the Eiffel tower.  I think back on this trip with fondness and I am always glad we did it in style!
My life with War Widows Guild began in 2014, two years after Arthur passed. Then in 2015 one of the committee members asked if I would stand as President which I duly accepted and was elected.  I remain today serving on the committee of Australian War Widows Queensland Townsville Sub Branch in the honoured role of Vice President Welfare.
I am fortunate to have witnessed so many changes throughout my life. The advent of telephones, computers, faster cars, and increasingly more sophisticated technology.  I have learned it is best to see the positive side of everything in life and be happy with what I am doing, laughing whenever possible. Laughter is the best medicine, and it keeps our hearts young. I believe that independence and hard work are two very important qualities for a good life.